Many talented and ambitious program managers look forward to scaling greater heights in the corporate world but don't know how to step up the ladder. Program management is a growing field with many opportunities available to advance your program management career.
Program managers have the potential to get promoted to the post of Portfolio Manager, Program Director, or even the Chief Executive Officer of an organization. However, this transition requires excellent leadership qualities, knowledge, skills, and experience to bear much greater responsibility.
In the rest of this article, I will explore the core responsibilities and roles of a program manager, a portfolio manager, and a chief executive officer and the related hierarchical structure. Furthermore, I will discuss some key points pivotal to earning a promotion as a program manager.
What Is a Program Manager?
In a managerial context, a program refers to a number of interrelated projects across an organization overseen by a professional to coordinate, organize and execute them. This professional is a program manager, hired to oversee all the processes associated with those projects.
Program managers aim to achieve a macro scale business goal (for instance, a product launch) efficiently and effectively. Their roles and responsibilities comprise:
Synchronizing the activities of project managers and their teams
Project delegation
Communicate and negotiate with stakeholders
Managing capital and resources across all the projects
Supervising the progress of constituent projects, and reporting to the stakeholders
Assessment of problems and risks and taking prompt action to resolve them
In a nutshell, a program manager gives a strategic direction to the group of projects and aligns them with the business objectives and goals, often while supervising and managing those working on the projects.
Career Progression of a Program Manager
Upward mobility for a program manager involves going through the following positions.
Project Manager
A project manager is in charge of defining and developing an individual project, organizing and motivating the team, delegating tasks, and monitoring the overall progress.
The roles of a project manager include:
Engages with stakeholders
Defines and explains the project
Takes care of restraints like budget and schedule
Leads, facilitates, and motivates the team
Deals with potential risks and issues that the individual team encounters
To know more about project management, the qualities of a good project manager, and how it differs from program management, visit the link: Choosing a Career: Project or Program Manager?
Portfolio Manager
A portfolio is a compilation of financial investments such as bonds, stocks, shares, mutual funds, etc. Therefore, a portfolio manager is a deciding authority for the management of finances of an organization/company, and deals with the investments of stakeholders.
The roles of a portfolio manager include:
Identifying business opportunities and communicating with investors
Devise portfolio goals and set an implementation strategy
Manage and allocate resources of the organization
Prompt decision-making about investments
Risk management
Thus, a portfolio manager bears the responsibility of keeping the organization on an upward trajectory as they directly influence the overall profits. This position may overlap with the program manager as their budget will likely come from you.
Program Director
A program director is a professional responsible for supervising all the facets of the organization's program from start to completion. A good program director needs to have a great understanding and deep knowledge of the principles of program management and strong leadership qualities.
The responsibilities of a program director include:
Research and plan a program in line with the organization's interests
Initiate and develop programs, and devise goals for them
Team building capabilities to keep the team guided and motivated
Approve appropriate budgets for different operations
Lay down benchmarks and deadlines
Monitor the progress of programs to ensure success and manage risks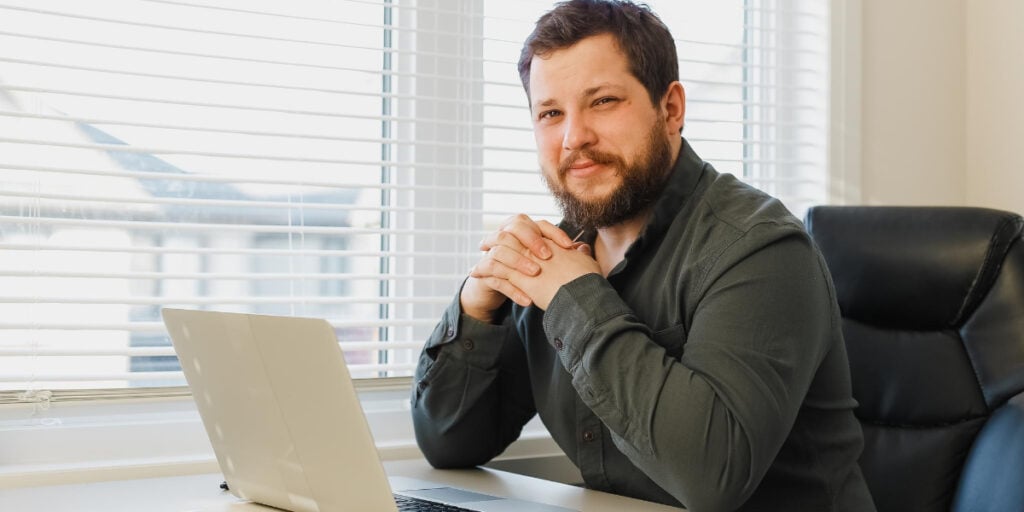 Chief Executive Officer (CEO)
A CEO is the top-ranking official of an organization responsible for overseeing the overall performance of the entire set-up. A CEO has the highest level of authority but with the greatest responsibility; bearing the ultimate success or failure of the organization.
The CEO of an organization is a visionary personality with good decision-making power and excellent interpersonal skills. Their core responsibilities include:
Formulation of effective business strategies and their execution
Establish a highly competent senior workforce to ensure maximal performance
Allocate the organization's resources and budget in a way to obtain the highest possible turnovers
Take major, high-impact decisions like new product lines, debts, reaching new audiences, etc
Delegate tasks and confront risks
How To Earn a Promotion as a Program Manager
Endeavouring to advance your career in the corporate sector from a managerial position to a director or even CEO requires several qualifications. As the director and, especially, CEO positions are very limited in number, considerable effort, grafting, and continuous progress is an absolute necessity.
Some important tips are as follows:
Excellent communication
High performance of team members
Relevant knowledge and skills
Completion of maximum programs to gain experience and recognition
Taking guidance and following the example of seniors in your organization
Excellent Communication
To progress to the senior ranks, effective communication, both written and verbal, is essential to exchange thoughts and ideas with the upper management, partners, vendors, and the team.
Inadequate communication can result in misinterpretation, distrust, lack of understanding of the goal pursuit, and in the long run, it can impede the company's progress.
Thus, skills such as actively engaging in a conversation, listening attentively to feedback and ideas of the team, and staying empathetic and transparent will foster a more productive work environment.
High Performance of Team Members
A good director has the ability to train and motivate his/her managers to boost their performance. This is the most important attribute of a director as it brings out the best to surpass the set goals and objectives of the organization.
For managers to be seen as potential directors, they need to do the same, that is bring out the true capabilities of their teams to hit new milestones.
This requires recognizing and implementing distinguishing practices of great managers at your company, mentoring, motivating, delegating tasks, building trust, ensuring the accountability of team members, and of course, a lot of practice.
Relevant Knowledge and Skills
It is imperative to ensure that you have the appropriate qualifications to take up a more senior role. For many organizations, a bachelor's degree in business administration, business management, communications, human resource management, or other related fields is a prerequisite.
However, some larger companies may require their program directors to have a master's degree in a specific degree suited to them.
In addition, program directors with years of experience, training courses, and relevant certifications are preferred choices. Thus, having planned, implemented, and monitored many successful programs for some years is more likely to earn you a promotion.
Final Thoughts
To climb up the corporate ladder to a more prestigious position, with an increased income and an opportunity for growth and learning is, probably, desired by every program manager.
With excellent communication skills, a high team performance, and relevant qualifications, certifications, and experience, it is possible to get promoted to the role of a portfolio manager, a program director, or even the CEO of the organization. The best way to get there is to continue grafting, forging new and constructive relationships with colleagues, and continual professional development.
---
Sources